We've taken the mystery out of the traditional marketing agency model to give you exactly what you need at a price that makes sense for regular businesses Just Like You
You see most agencies want to treat every business as a unique case so you end up with bespoke pricing, but every business has areas of similarity with key things you want to achieve from your marketing. Quite simply you want to:
Establish or grow your reputation
Get greater reach to new audiences
Stay in front of prospects through the entire buyer journey with retargeting
Go back to your list to resell (or reactivate)
Save as much as 39% versus traditional marketing agency pricing!
Our R4 Marketing System Makes This Easy
You don't need complicated. Our framework provides the marketing services you need in a simple, transparent way – no need for bespoke service pricing!
We help you achieve top-of-market brand perception
When people find you online, we make sure your a top contender for their business
Consistently get in front of new audiences
We provide services to help get your services and offers out in front of the people that need them
Stay top-of-mind through the entire buyer journey
Everyone does not convert on their first visit to your website, - they probably won't leave their details in your contact form or email optin, so we put in a contingency for this.
Pillar 4 - Resell (or Reactivate)
Capitalise on your list - both past customers, and past leads/enquiries
Your list is gold - we'll help you make more from it, whether they are past customers you can resell to, or leads and enquiries that still have not converted
Get FocalContact Free On Our Standard, Premium & Elite Packages
FocalContact is the all-in-one CRM and marketing platform that's the hub of your marketing & sales, making capturing, nurturing and turning leads into appointments, sales and repeat business easier.
Save up to $297 per month!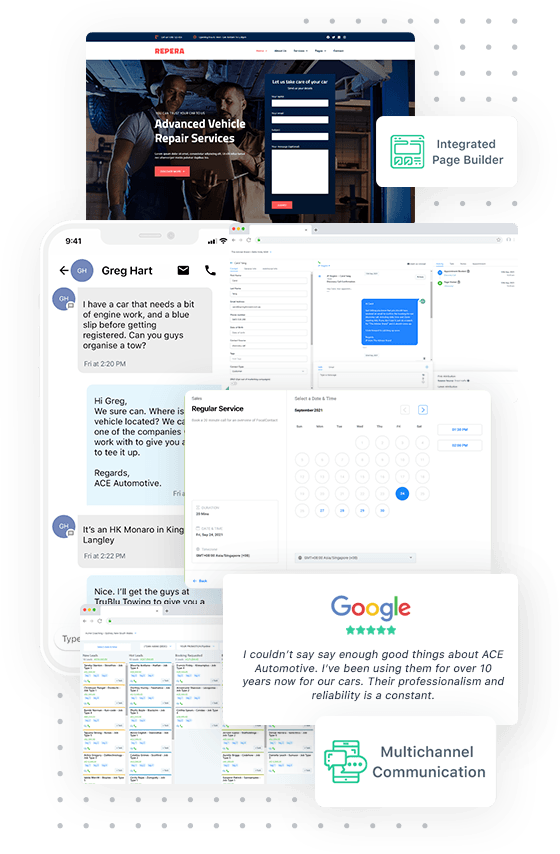 It really is easy, just pick the package that is right for you and then book a call. We'll confirm your package selection is the right choice for your business, and then get you started
All prices are exclusive of GST. See FAQ's that follow for details on how savings are calculated, and costs related to email, SMS & phone.
Frequently Asked Questions
Ready for a bigger and better brand presence that attracts more business?
Just book a call and we'll answer any questions you may have and confirm the best R4 marketing package for you
300 Premium Business Directory Listings
Get a local SEO boost with your business details added to sites that will improve your ranking signals for search engines