A Complete Website & Marketing Solution For Not-For-Profits
Market Better, Communicate Better, Make A Bigger Impact
We've bundled the FocalContact all-in-one CRM and marketing platform with a website package that makes running and promoting your organisation, communicating with stakeholders, and raising funds simpler, so you can have a bigger impact for your cause.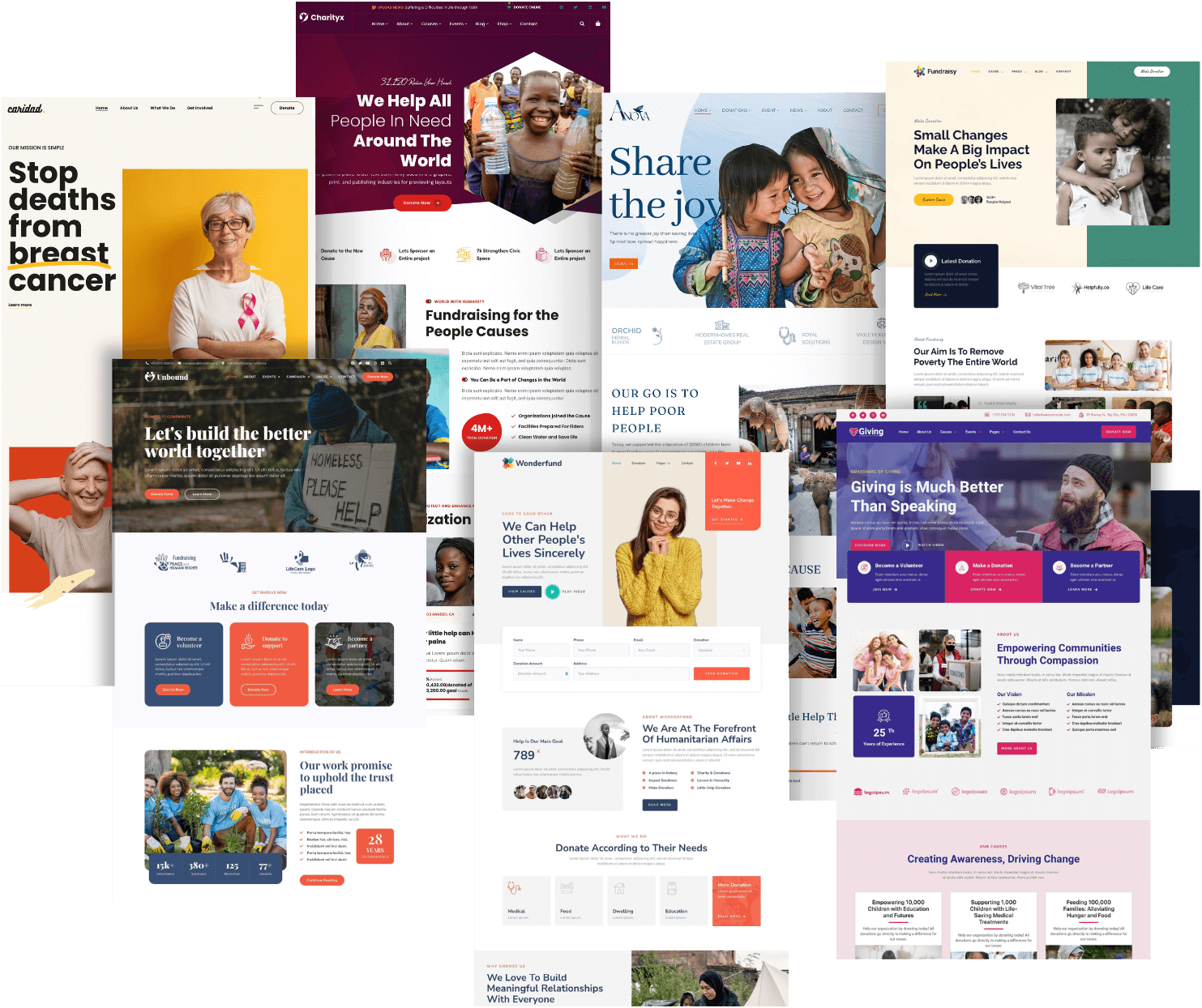 A beautiful website that has everything your organisation needs
Get started with a very affordable, easy-to-edit, beautiful looking WordPress website style that makes you stand out for the good work that you do. Choose one of our semi-custom starter sites, or we can create a custom design for you.
Choose a semi-custom option with one of our Starter Site styles
(To see a desktop preview of the following demo's please view on desktop)
... or if you want something completely unique, get a custom designed website
Manage All Of Your Marketing & Communication From One Platform
Stop struggling trying to make multiple platforms work together – FocalContact brings it all into one platform to make everything easier.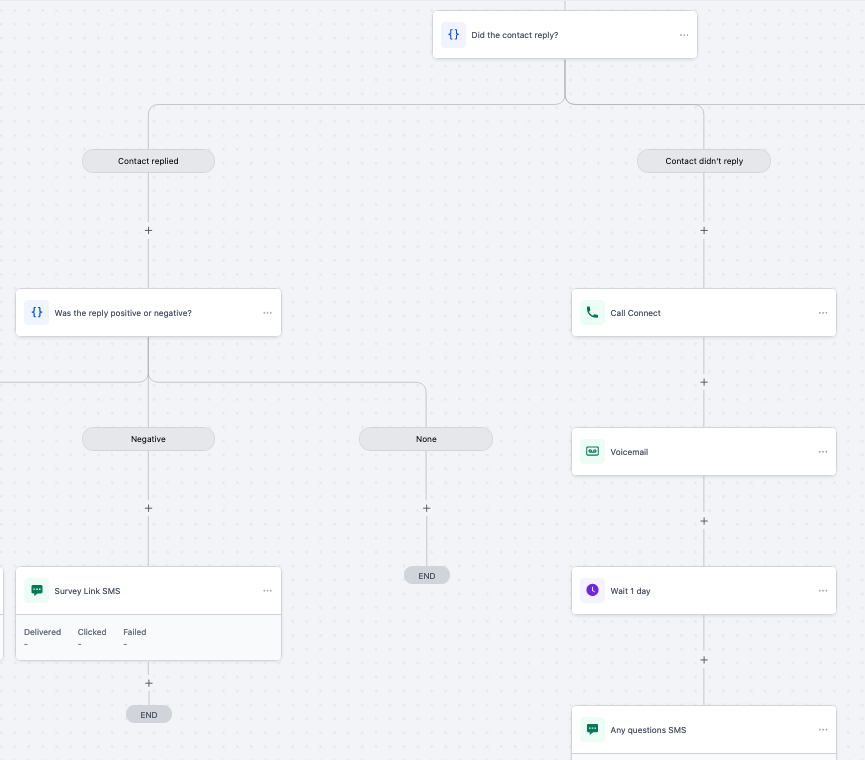 Automate Processes & Tasks
You don't have to do everything manually – whether it's automated replies and confirmations, or automated prompts and task creation for manual followup, our workflow automation builder will put more time back into your day.
The integrated project management system lets you keep on top of every project (whether short- or long-term) and every moving part in your projects to make sure projects keep progressing and nothing is forgotten.
Low upfront fees, simple pricing
With our very affordable pricing, there's no need to let a mediocre presence get in the way of making a big impact
Starting with one of our starter site styles, this is the affordable way to get a unique, on-brand website with everything you need to promote your organisation, events and donation campaigns
Includes everything below plus up to 5 hours of assistance from one of our website developers to implement your instructions.
Semi-Custom Website​ + FocalContact
Package the benefits of our semi-custom website solution with a better way to run your marketing, communication and projects
An affordable custom website solution for a unique, on-brand website to promote your organisation, events and donation campaigns
Includes everything below plus up to 5 hours of assistance from one of our website developers to implement your instructions.
Custom Website + FocalContact
Package the benefits of a custom website with a better way to run your marketing, communication and projects
Frequently asked questions
Message us if you have any other questions, or simply use one of the buttons in the pricing table to book a call
Why should I choose WordPress for a website?
There are many page/campaign builder platforms targeting not-for-profits, but they will always be limited by the needs of the many, i.e. if you have a particular need they are unlikely to have a solution for you unless a significant portion of their user base needs it too…. This means you are investing in a solution that may not grow with you.
The argument for these platforms is the ease of use of their page builder – we offer a similar page building experience in WordPress.
The power of WordPress is that it can grow with you, and with so many plugins available there is a good chance there will be a plug-and-play solution for whatever you might need.
Beyond the standard website with a blog, we include the capability to accept donations with multiple campaigns, create events, and showcase the initiatives of your organisation.
If we see the organisations using our solutions needing more, we will source a solution for you.
On top of our WordPress website solution, we offer the CRM, marketing and automation platform that is FocalContact.
Should I choose a semi-custom or custom design?
The first step is to browse the demo's on this page. These give you an indication of the styles applied. From there you just need to imagine it with your own brand colours and content (this is typically enough to make it unique without a custom design).
If one of those options does not suit you, and you have a vision for something a little more unique then you can choose our custom website option.
Our custom design process involves the design of a home page, and once approved we carry this style over to your other pages to maintain a consistent style for your website.
How hard will it be to edit the website?
Whether you choose a semi-custom or custom design, we want you to feel empowered to make changes to your website (of course, we are available if you are not comfortable doing it, or need something more advanced).
If creating a new page we typically suggest you duplicate a page that has many of the elements you need, and then edit that.
Otherwise, you have the ability to copy sections within pages and between pages, as well as access to over 1000 template sections in the page builder beyond what is already in your website.
Why do I need something like FocalContact?
Even if it was only you in the organisation, you would benefit from the ability to better manage contacts and opportunities. Without a proper system in place you will inevitably forget to follow something up, and that can be damaging to your organisation whether it's a loss of reputation or financial.
Fixing the leaky bucket in any business model is a valid reason for something like FocalContact, but combine it with everything else that FocalContact does and you have a solution that is magnitudes of value more than the cost.
How does the donation function work?
We use GiveWP – a solution that is used on over 100,000 websites.
Features include:
The ability to set up multiple fundraising campaigns.
A basic donor database/CRM (donor details can be passed to FocalContact).
Multiple payment gateways.
Peer-to-peer fundraising campaigns (upgrade required)
Reporting
We include the free version by default, but have options to upgrade your subscription to either the pro or plus version – let us know about the types of fundraising campaigns you will be running and we will set you up with the best option.
How does the event function work?
We use the Eventin plugin to give you the ability to create and publish events, with the pro version available as a small upgrade.
A comparison of the free and pro version can be found here.
How does the ecommerce function work?
To add the ecommerce functionality we have installed the free version of SureCart which will be suitable to the majority of those organisations needing the ecommerce feature.
If you require premium features we can apply a license for you.