Scrap The Multiple Tools You're Using For Lead Capture And Communication
Using FocalContact you can capture leads, and communicate with contacts from one universal inbox – on desktop or phone. Take it further by using FocalContact automations to automate your followups and for every contact have a complete record of your communication, even including text messages and phone call recordings.
Create & Embed Forms & Surveys
A drag-and-drop editor makes it easy to create forms. Use the generated embed code to drop it into your website or a FocalContact page or funnel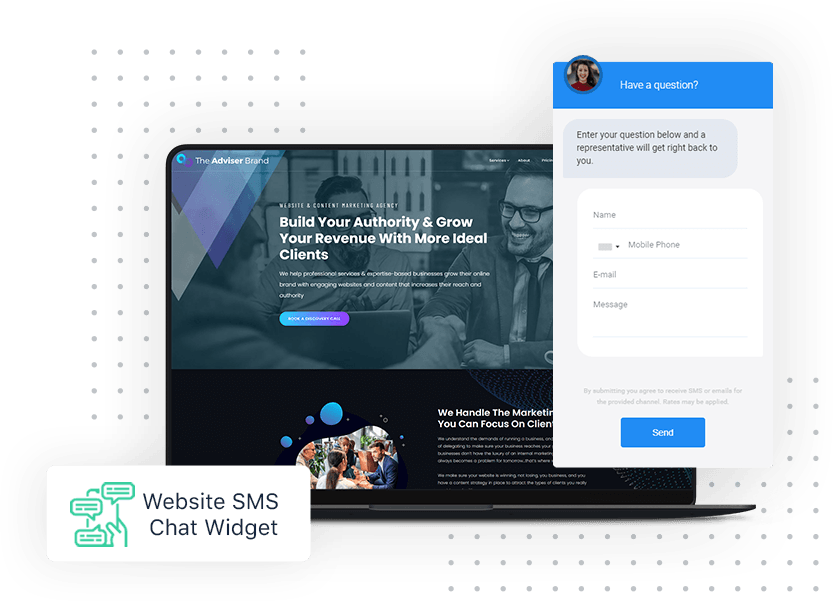 Install A Website SMS Chat Widget​
Make it easy for website visitors to communicate with you. Don't expect people to wait around on your website for a reply, or to open an email and go back and forth with hours between. We use text to keep communication going.
Our direct integration with Facebook allows you to sync entries from Facebook Lead Forms, or engage in a conversation via Messenger, all inside FocalContact. FocalContact uses the "Human Agent" tag which means that you can reply any time up to 7 days from their last message (not the normal 24 hour window).
Want to use Facebook Messenger for chat on your website? Then it can be managed from the FocalContact universal inbox.
Capture people in the moment as they are using Instagram. FocalContact makes it even easier to keep all of your communication together in one place - on desktop or mobile.
Messages directly from your Google My Business listing
When people are on their phone looking for products and services like yours, enable the Google My Business message function to communicate directly, even before they visit your website, or make a call.
The power of the FocalContact universal inbox and lead capture functions is its integration with the entirety of the FocalContact system. Use a combination of the automated flow builder and human interaction, with multi-channel communication so you can see the entire history of contact conversations and communicate better with leads, turning them into appointments and sales.