CRM Software & Sales Pipeline Management
Better Manage Leads Through The Entire Buyer Journey & Close More Sales
Create multiple pipelines to manage your opportunities with granular contact views to keep track of everything you know about the contact
Stop losing sales because you forget to followup on an opportunity
FocalContact gives you complete visibility across every contact & sales opportunity, whether they entered your funnel a couple of days ago, or a year ago
A CRM That Keeps Everything For A Contact In One Place
Always know what is happening for every single contact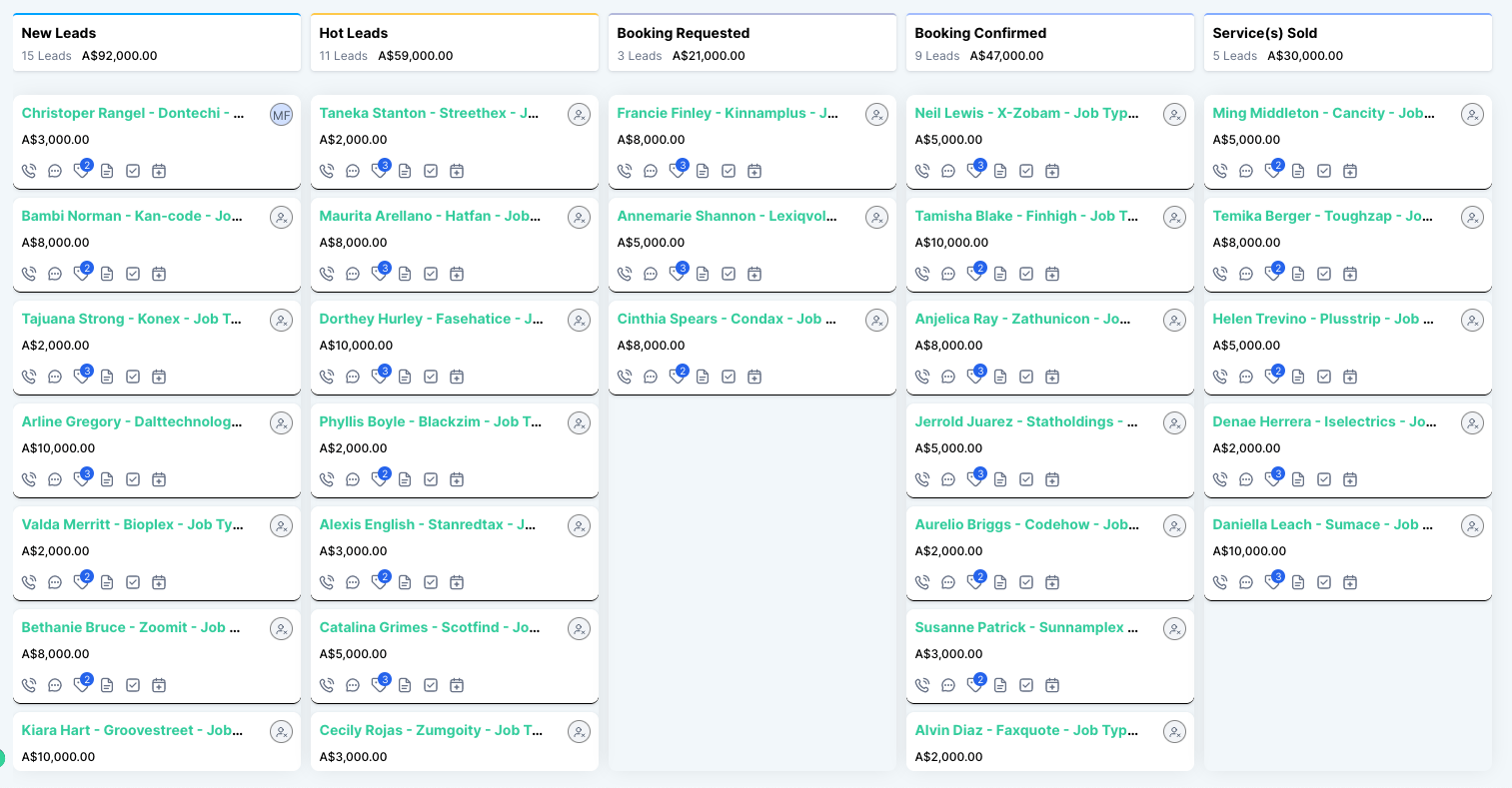 Keeping You Organised To Maximise Sales Opportunities
Always maintain a high level view of where leads are in your pipeline so you can keep them moving. Never again forget someone that has stalled on the path to a sale – reach out and reactivate them.
With FocalContact you can create multiple pipelines that sync with the integrated CRM for a detailed view of every lead and customer.
Automate Contact Management
Build out workflows with triggers and actions that move opportunities to different stages of your pipeline, or automates communication to send an email, a prompt to do something, or a followup.
Whether it's making sure someone in your organisation is doing something to followup a lead, or it's sending something direct to the contact – automation is key to efficiently, and reliably, managing communication with contacts to make sure leads and sales are not falling through the cracks.
No matter what the time, there will always be someone to assist. It starts with a free onboarding call to help you get started, and then we back it up with help doc's, live chat and even video calls with support.
avg. response time on live chat
FocalContact Gives You Everything You Need To Build & Promote Your Brand Online​
Consolidate your marketing toolset – with everything in one place it's simpler, quicker and saves money