Want to be one of those businesses that dominate the top of search results and attract 80-90% of new customers searching locally?
Of course you do, but for a lot of businesses we all get caught up in the busy, servicing clients, and doing admin. Often those marketing and sales functions that push our business ahead get pushed to tomorrow, next week, and soon enough you're looking back on the past year wishing you'd achieved more. For mechanics and automotive businesses there are
3 core things you need to master for marketing and sales success:
Get to the top of search results and turn visitors into customers
Turn customers into repeat business
Get loyal customers to refer their friends and family.
Win Local for Mechanics handles that for you, and our system helps you manage customers, putting more time back into your business and increasing your billable hours.
With Win Local for Mechanics you get three powerful packages bundled to make winning, and keeping, customers easier
Package 1 - Google Ad Management (value $250 per month)
Immediate top of search Results with Google Ads
The first results local searchers see are Google Ads. Leave nothing to chance - take a top position to maximise your search visibility
Package 2 - Local SEO Boost (value $97 per month)
Get a Local SEO boost with 300 business listings
This package increases your reputation with Google, helping your Google Business Profile (formerly Google My Business) rank higher in Google Maps results.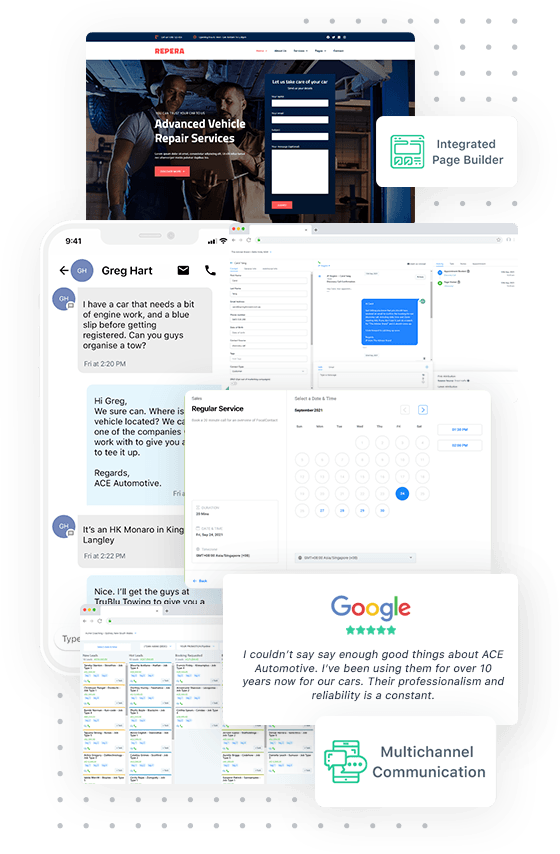 Package 3 - FocalContact Premium (value $347 per month)
Convert website visitors to customers, and automate repeat service bookings and review/referral requests
We'll set FocalContact up for you with the automations already in place to proactively reach out via SMS and get people booking themselves in for regular services, cutting down on phone calls and saving you time.
Save $200 on setup and $144 per month with
Dominate local search results, and automate service scheduling and Google review referral requests
and $300 setup (pay quarterly for free setup)
*Pricing is exclusive of GST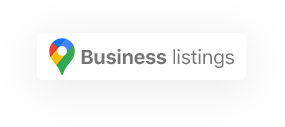 Got a question? Your answer may well be below....
Get a simple solution to automate marketing & sales
and $300 setup (pay quarterly for free setup)
*Pricing is exclusive of GST